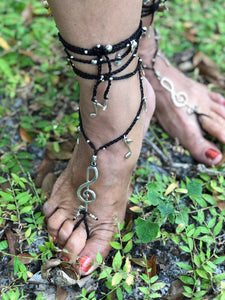 Made with water resistant black cord.
Accessorized with silver plated music notes and a TREBLE CLEF focal piece.
Meant to be worn barefoot, but also look great with flip flops, some wedges and open sandals!
Wear them to the beach, to hang out by the pool, or to show off your new pedicure. 
Your feet have never looked so sexy as they will with our barefoot sandals!
Not intended for swimming.